A self discovery workshop that leads to reflection, clarity and action.
During this one day workshop, you will discover your values, your strengths and your motivations. You will uncover those beautiful lessons learned from failure and begin to articulate what makes you the amazing person that you are. You will begin to take action on what is core to your personal growth, which ultimately influences the rest of your life.
The design of the Blank Canvas workshop is built from 20 years of self discovery experience, adult learning theory, the "play in work" movement, out of the box modules, inner reflection and a whole lot of fun!
Our inner masterpiece is a continuous work in progress.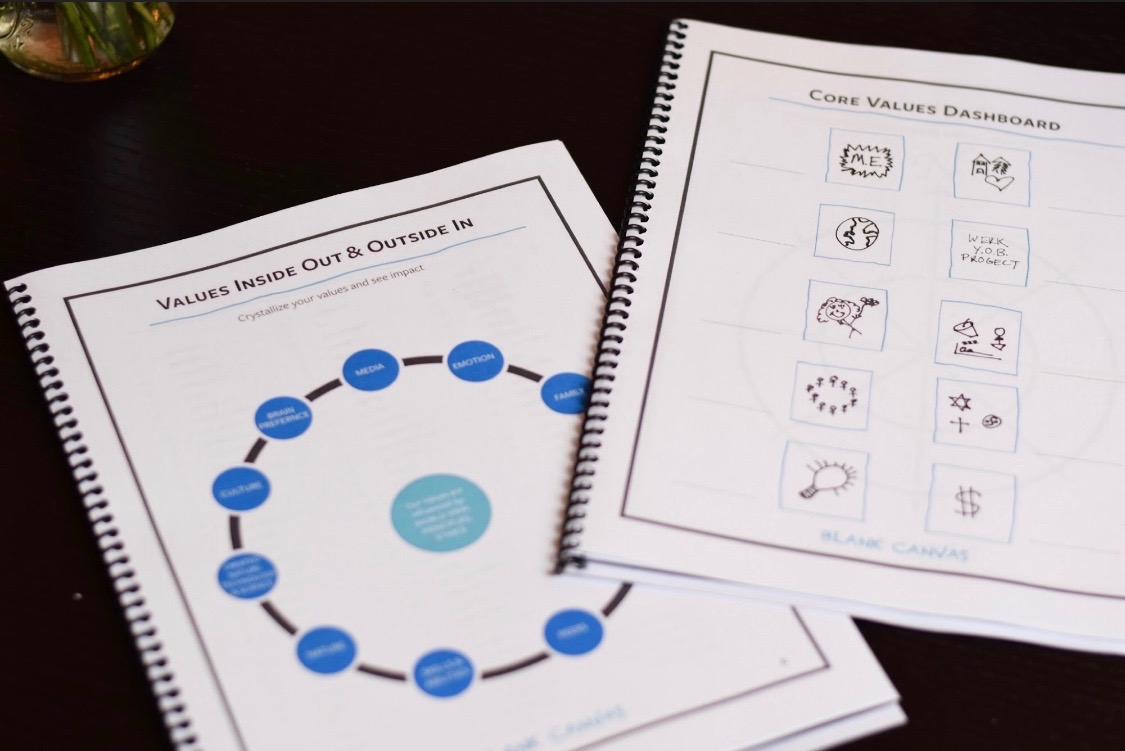 THE PROCESS
1-Gratitude & Reflection: Give thanks to yourself and others
2-Blank Canvas Blueprint: Workshop inspiration, structure and design
3-Trust The Universe: Power of poetry
4-Dashboard Calibration: A new way to look at the WHOLE self
5-Mad Hatter: The many hats we wear and the roles we play
6-Values Inside Out & Outside In: Crystallize your values and see impact
7-I'm A Baddass!: Own your accomplishments and contributions
8-Failing Forward: Beautiful moments of failure create lessons learned
9-Embrace the Shadow: Move into your struggles and see the lighted path 10-Super Powers & Roadblocks: Ways you slay - ways you get in the way
11-My Tribe: Who's your team, who has potential and who needs to be edited
12-Kick into High Gear: Mindmap driving towards action
13-Illuminations & Aha's: Discover your true self treasures
14-Gratitude & Commitment: Honor yourself
STRUCTURE:
The method flows through 14 modules, with exercises ranging from Self-Reflections, to Discussions, to Experiential Learning, to the Art of Play, as you move toward self-discovery. By borrowing from the themes of experiential design, you will use expressive techniques that allow the creative process of art, play, reflection and discussion to improve self-awareness and to gain a deeper understanding of self.
"I came in seeking clarity and not only did I get clarity, but I got an action plan"
What type of BCM is right for you?
"It's like looking under the hood of the car, seeing what needs calibration, what gears need to be greased, what keeps me running"
The Blank Canvas Method is Right For You If...
You are seeking personal growth
You want to identify what is missing from your life
You are a company or organization looking to turn your team into an 'invested' community
You desire balance and want to align your priorities